Dear Friends,
On behalf of the Pee Dee Community Action Partnership (PDCAP), we want to thank you for visiting our website. We have created a more accessible and informative website that captures the energy, diversity, and irreverent spirit that you have come to expect from us. Here you can learn about our current and upcoming programs, but also dig deeper into who we are and what we stand for.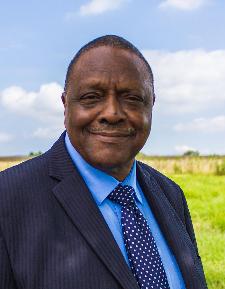 PDCAP offers a variety of services to needy citizens of the Pee Dee region. We hope that you find the information pertaining to our services to our clients, identified on our web pages, to be beneficial to you. At PDCAP, we are dedicated to eliminating conditions of poverty and creating opportunities for our community to thrive. The people of the Pee Dee region are strong, resilient, involved in the community, and live with dignity and security.
As Executive Director of PDCAP, it is my honor to lead this amazing organization into the future. I follow in the footsteps of a number of visionary leaders and dedicated supporters who have helped shape the Pee Dee Community Action Partnership into what it is today: an agency working together with area partners to change our communities forever; a venue for low-income individuals and families to receive help and develop into strong, self-sufficient contributors to society; and a continual and significant economic stimulant throughout the entire Pee Dee region.
Please contact us to let us know how we can be of service to you.
Yours respectfully,
Walter Fleming
Pee Dee CAP Executive Director